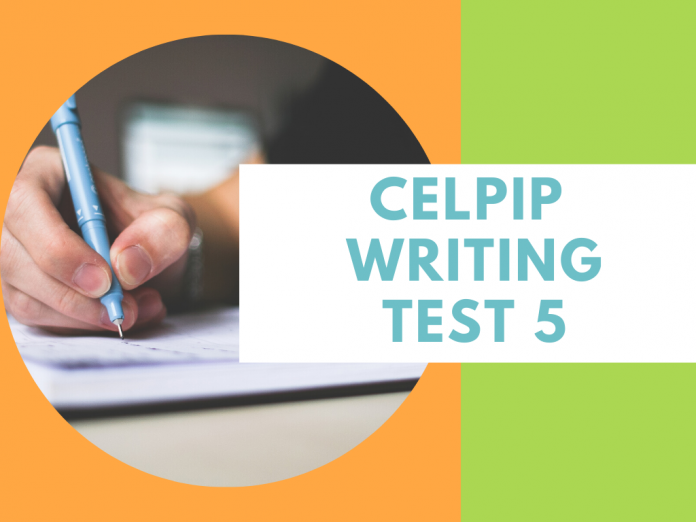 2
Writing Task 1: Writing an Email
Read the following information.
You have recently attended a parent-teachers meeting at your daughter's high school. However, two of her teachers were absent in that meeting. You waited for more than an hour, but they did not come. Therefore, you were not able to assess your daughter's progress in those two subjects.
Write an email to the principle of the school in about 150-200 words. Your email should do the following things:
Explain clearly the situation.
Explain how the teachers' absence affected your perception of your daughter's educational progress.
Describe how you want to resolve the issue.

Try to write your own response in the comment area. I will try to give you an estimate score.
Note: For 8 $, I will email you a detailed review of your writing tasks along with my corrections and recommendations. You can provide your answers in the comment area or email them to me to "contact@hightestscore.com". I will then send you my reviews to the email you used while paying. Here is a sample of the review you'll receive.
Thanks for your support! If you are having any trouble making payment, please contact me at "contact@hightestscore.com"
Sample answer
Dear Mr. Brown,
I am writing to bring to your kind notice the unprofessional conduct of two of your respected schoolteachers. During the last parent-teachers meeting, my daughter's Math and French teachers did not care enough to attend the meeting. Many parents, including myself, have waited for them for nearly an hour, but to no avail.
As you may imagine, this incident has unfortunately prevented me to have a clear idea of my daughter's learning progress, especially in those two important subjects. In fact, my daughter already feels unconfident about her French, especially after her unsatisfactory grade in her last assignment; hence, I was desperate to discuss the issue with her teacher in order to find learning strategies to overcome her difficulties. On the other hand, I had also hoped to talk with her Math teacher about her performance in class so as to assess her gradual improvement and encourage her scientific inclinations.
In brief Mr. Brown, I would be very grateful if you could arrange a meeting with the aforementioned teachers as soon as possible. I believe devoting an hour of their precious time for us is the least they can do. Hopefully they show up this time!
Sincerely,
Helen Smith
Task 2 is on the next page